A WORD FROM THE FOUNDERS:
Worldwide, entrepreneurs and businesses struggle to make their visions and goals come true. Impacting the lives of thousands of people positively is an ambitious and challenging undertaking which way too often fails due to challenges within their own set-up and organization. It is our goal to free entrepreneurs and business worldwide from self-imposed restraints and enable them to unleash their full potential and make their visions become a reality!
We strongly believe that every business that wants to change the world can make an impact, not only in the founders' pockets but also for their employees, their communities and for an entire eco-system. But in order to fully unleash the potential, a business must know how to create sustainable growth to make an impact on the world.
Each business needs to navigate through the different growth zones and faces typical growth issues that it has to overcome in order to reach the next level. Knowing how to solve such growth problems and recognize them as a such, enables companies to be set up for success! It is our mission to support companies worldwide to create sustainable long-term growth and skyrocket their results!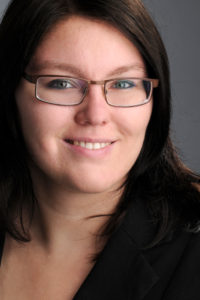 Our values are based in Asian material arts philosophies: respect, discipline, persistence and continuous improvement to mastery of your art. Like a bamboo tree, we believe that building a strong foundation is the basis for success. You need to prepare the ground, plant the tree and nurture it before you can harvest any fruits.
We have experienced this mechanism throughout our lives repeatedly. Growing up practicing Judo, having your own father as a trainer, taught us how you are responsible for your successes and failures. In Judo, like in any other sports, you need to learn the basics first – again and again and again, until someone can wake you up in the middle of the night and you can repeat your techniques almost asleep. After many years of training, Mona earned a brown belt, Hajo even a black belt (a masters' degree) and countless trophies.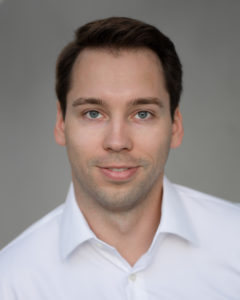 Professionally, both finished their studies very successfully and worked for industry leaders in various industries. Hajo as an engineer and project leader mainly in the automotive space, Mona as consultant, presales and product expert in the IT space. Mona was headhunted to coordinate global roll-outs and create the organization to support it, after having worked as product expert for clients like Siemens, Allianz AG or DPDHL Deutsche Post for several years.
Privately, both are happily married and keep growing with the impulses of their partners.
In all areas, the same principles apply: Respect, discipline, persistence and continuous improvement.
Unfortunately, many people buy into the "get rich quick" mentalities of self-proclaimed gurus that only aim at finding some willing victims to pay a few thousand Euros, rather than helping them growing a business on a sustainable basis. Also, many of those strategies lack the long-term perspective: how to grow a business through different phases, how to hire people, how to set up structures and organizations, how to really grow a business to a new level and considering it a real success.
On the other hand, we have seen many companies that are real powerhouses, but they reached a level of business growth in which their old ways don't seem to work any longer. New strategies are required, reorganization and adding systems, splitting responsibilities or simply clarifying them. The old structures have been outperformed and in order to continue to grow, new techniques are needed.
Our solutions are 100% customized to your needs. There is no "one-size-fits all" approach and we know that. Furthermore, we look at each problem from a holistic point of view. In business, many things are interlinked and can't be assessed by themselves separately. We look at the entire value chain to identify where the real problem is located.
We strongly believe in:
Respect: This is the most important value for us which is also why we named our company RespectStrategy. We treat our clients, partners and employees with respect and dignity.
Honesty: We speak the truth even if the truth may hurt sometimes. However, we will never disrespect you in any way.
Fair Play: We will not push you into any programs or services that you don't want or need. Furthermore, we will be fully transparent with any changes required due to scope changes. In return we demand fair play also from our clients and partners.
Customer-Service: We commit to serving our clients in the best possible way and provide best-in-class customer service. Only a happy client is a success.
Integrity: We will never sell you anything that we believe does not serve your goal achievement. If we wouldn't buy it ourselves, we won't offer it to you.