We operate open, transparent and empowering.
Our name is program: RespectStrategy!
Be Like Bamboo!
Find out more about who we are and what we do in this Podcast episode of the "Play to Win" podcast. Get some insights in our philosopies, what differentiates us and how we can help you to be like bamboo!
We want your business to grow! That is why we create businesses that are set up for success!
We identify critical success factors, create multi-step processes, set up necessary platforms and train the brand representatives and founders to be, think and operate with the company vision in mind.
We make sure that each of your employees understands and executes your vision. And not only do we get your people to execute your vision, we make sure that they are PASSIONATE about it and that they WANT to be a part of your future.
We achieve this by assessing your processes and tune them according to your targets. We will identify whether what you are doing today will get you where you want to be. We will review where money and time is lost and show you ways to fix it.
We specialize on the areas of strategic management, resource efficiency, management and leadership coaching, mindset and skill development, as well as communication and organizational setup.
Finally, we look at how systems support your workflows today to reach your targets and check if we can implement improvements to leverage your resources.
We work with respect and integrity, to help you develop and grow to achieve the results you desire. If we can't help you improve, we don't want your money.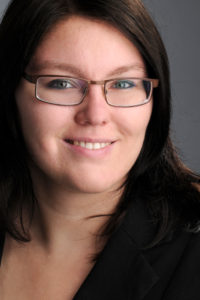 Mona Tenjo is an entrepreneur, a hands-on optimizer and a passionate strategic management consultant. She founded RespectStrategy with her business partner Hajo Sonntag to help businesses be more efficient and successful.
Having spent more than 25 years in the business field and gathering experiences in different size companies, ranging from small local ventures to international, publicly traded companies, they wanted to share their experiences with entrepreneurs all over the world. Both have worked in various key roles, helping the businesses improve performance. From implementing global IT systems to introducing onboarding systems for new hires to improving internal communication and project management structures to dunning processes and customer service and consulting.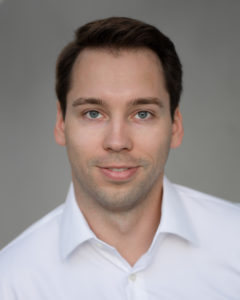 Both gained tremendous best practice experience across various industries and organizations through projects with industry giants like Siemens, BMW, Volkswagen, Allianz or DPDHL, just to name a few.
While Mona has a strong IT and business background, Hajo's specialties are in management, Strategy and engineering which makes them a perfect combination. Both worked very international, lived abroad and are married to partners from other countries and cultures - Hajo's wife has Chinese roots, Mona's husband is from Africa. They both have a passion for travel, music and sports.
At RespectStrategy, we analyze what is blocking your success, develop custom-fit solutions and implement them hands-on via trainings and coachings. All that with one target in mind: Help you be more successful and grow faster.
Your Trusted Partner For Business Success
We build businesses that are set up for success.
We identify where you lose time and money - and fix it for you.
Customized to your specific needs to function efficiently during your actual operations. No bandaid solutions for theoretical situations. No shifting from left to right without actual benefit. Our solutions deliver results in the real world and benefit your company.
Strategic Management is the brain of every business. It guides and controls each activity. With our cross-industry expertise and holistic approach to profit and success, we free your business' brain from distraction and focus your strategy on realizing your vision.
Communication is the central nervous system of any organization. A problem or misalignment within your communication neurons can be fatal to your results and growth. We make sure your experts communicate efficiently and essential information reaches its destination effortlessly.
Systems help enterprises multiply their growth or keep them trapped in mediocrity. The right system in the right place can make all the difference. We assess your systems landscape to identify bottlenecks and opportunities that help you thrive.
While management is the brain, your people are the heart and soul of your organization. Only your people can realize your vision and carry it into the world. Each interaction matters and has an impact on your goal. We provide the training to lift your people and organization to the next level.
Knowing what to do is great, but putting it to action is key. Taking the necessary steps can be hard and uncomfortable. Just like a personal trainer, we will be by your side to make sure you implement knowledge and achieve results.
Some examples of what we have done in our professional life already:
There are many more examples. We left each company we worked with better off than before. We don't settle for mediocrity. We want best in class and don't give up! We stay persistent until the change is implemented successfully.
When do YOU want to benefit from our expertise?
Don't take our word for it. Here's what our clients say...
"Business Success is a system that you can learn. Step by step you can improve your business performance and reach your ambitious targets."